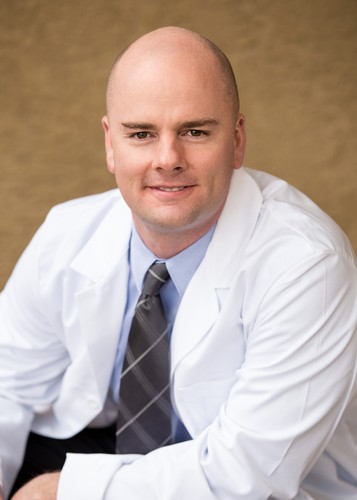 Tyler J. Boss DDS
Board Certified Endodontist
Dr. Boss played first base for Weber State University's baseball team while studying Chemistry, Zoology and Spanish, earning him a Bachelor of integrated studies.  He graduated magna cum laude from Creighton Dental School and was immediately accepted into Lutheran Medical Center's endodontic residency program where he received his post-doctoral endodontic specialty certificate.  He has successfully completed the rigorous board certification process becoming board certified as a diplomate of the American Board of Endodontics. 
Dr. Boss believes in minimally invasive endodontics and dentistry and that this philosophy not only applies to removing minimal amounts of tooth structure when treatment is indicated, but also applies to what kind of treatment recommendations we make…. or don't make.  He believes that a thorough evaluation and accurate diagnosis is integral for conservative treatment recommendations and this is one of the most important aspects of his profession. 
He is passionate about life, religion, his family and friends, his country and his profession.  He finds reward and satisfaction in ample amounts of high quality continuing education, personalized compassionate care for his patients, a welcoming and peaceful work environment, fatherhood and time with his family and friends. 
He served a two year proselyting mission in Argentina for the LDS church. He is very fluent in Spanish having lived abroad over 4 years.  In his younger years he worked as a ski instructor. He loves fly fishing (especially salt water fly fishing) and everything outdoors.  He is always in the mood for a good practical joke.  Some of his favorite movies are Rudy, Remember the Titans, The Man from Snowy River and 8 Seconds and he is ashamed to admit that he watches The Bachelor/Bachelorette with his wife.  He asserts that there has never been a better comical satire than the show Seinfeld and can quote almost every episode.